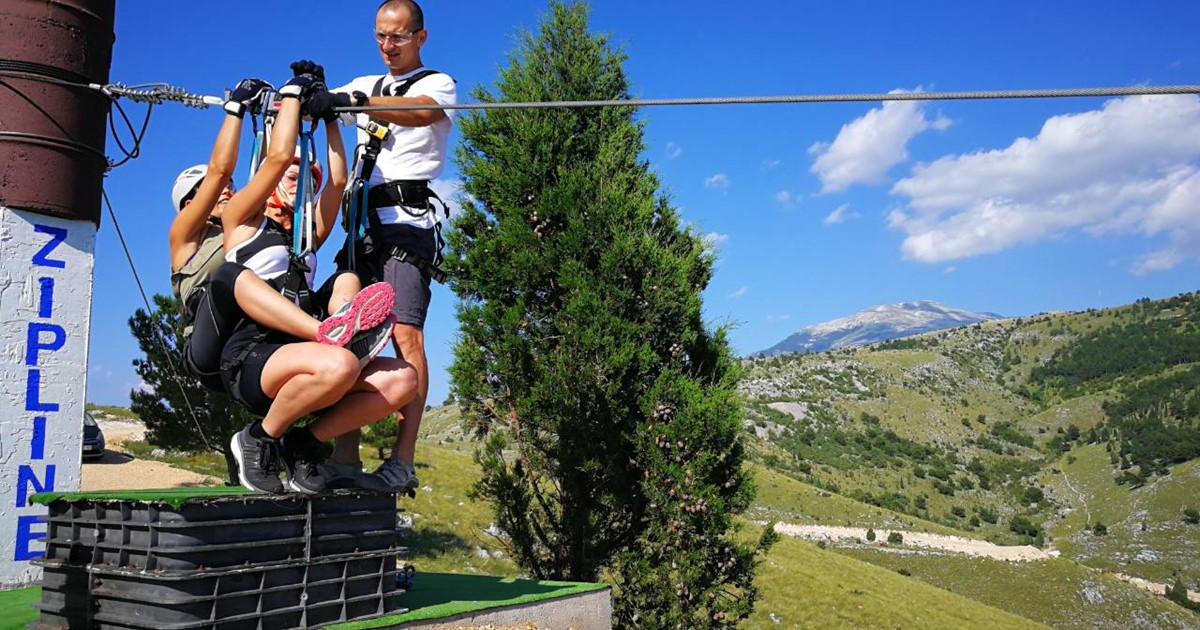 Experience the unforgettable adventure of descending the ZIP LINE total length of 1000 m with a beautiful view of city Mostar and its surroundings.
There are two cables in length of 570 and 430 meters that connect two elevations above Mostar. We also offer children's ZIP LINE lengths 20 and 50 m.
All customers have the complete protection equipment of top world manufacturers at their disposal. Before zip lining they have a short training of using the equipment.
The maximum achieved speed is 90 km/h depending on the wind and the weight of the user.
The starting point for all activities is the mountain lodge located by the state flag of BiH. A return to the starting point is ensured after the descent.
Our experienced instructors will ensure that your descent is a safe and fun experience, and besides individual descending we also offer ZIP LINE tandem.
Tekija 73A 
88105 Mostar
Bosna i Hercegovina
Tel: +387-61-175-762
E-mail: info@zipline.ba
Winter
Opening Time
During winter time ZIP LINE will work only on weekends from 10 am to 5 pm and only if the weather conditions are favorable.
For all who come out of Mostar, the announcement is desirable.