History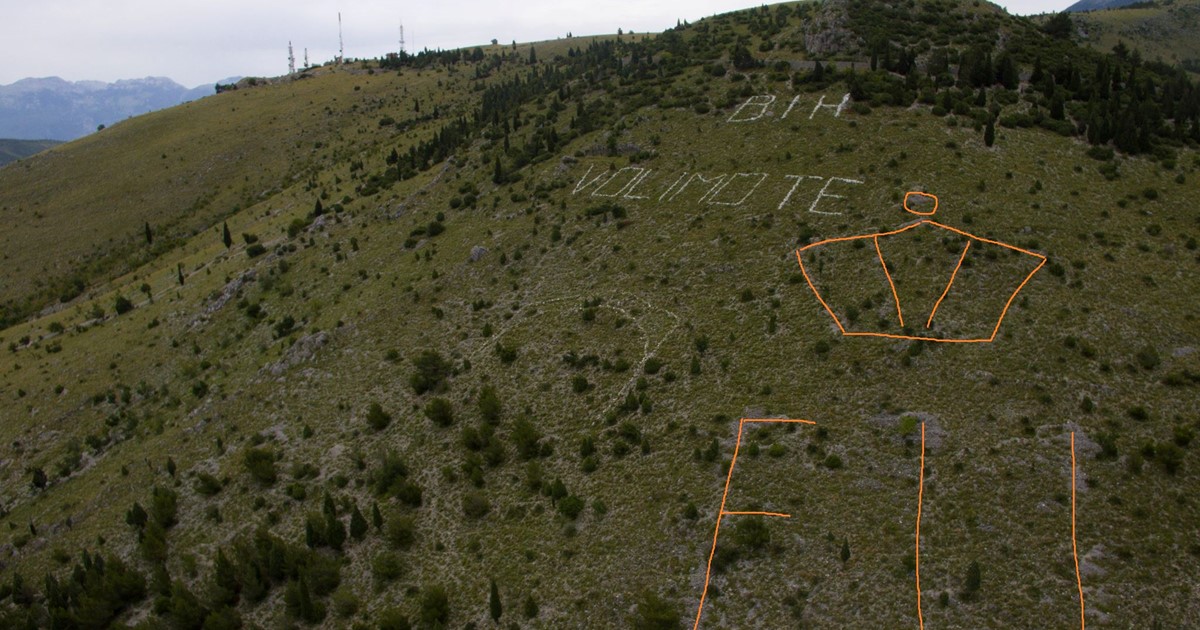 Although not an official name, Fortica is a well-established name for a hill above Mostar through which leads the local road to Podveležje, and most probably originates from the Italian word fortezza = fort, according to the Austro-Hungarian and Italian fortifications on it.
Fortica Hill has always been a haven of many locals that go out on its slopes during the summer heat enjoying the view of its city. In addition, Fortica is also the place where the Mostar people gave away and paid due attention and love to individual persons and events that marked the city on the Neretva for the last hundred years.
Thus, at the time when the Austro-Hungarian Empire ruled in this region, at the very top was the name of Emperor Franz Josip the 1st. It was gratefulness for many buildings that were built in the city of Neretva during the Austro-Hungarian rule. At the beginning of the 1970s, the youth from the Mostar settlement of Carina came to the idea of expressing her love for Josip Broz Tito in Fortica. It was, as far as it is known, the first case in Yugoslavia to show love and respect for the president of the SFRY. The symbol of the "Relay of Youth" is made of stones and "TITO" is written beside it.
When Josip Broz Tito died on May 4, 1980, young people from Mostar under the name of Tito labeled "WE LOVE YOU", and once again expressed their love for him, which was synonymous with the old Yugoslavia. The letters were 10 feet high and 8 meters wide. That name stood until the last war. Then, at Fortica, the stone was re-rolled. They left "WE LOVE YOU", and the name "TITO" has been changed to "BiH".
For the last twenty years on this hill stands the name "BIH WE LOVE YOU", with the subsequently created symbol of the Old Bridge. This inscription was written by the youth of the city, thus expressing her loyalty and love for the country - Bosnia and Herzegovina.
During World War I and World War II, a large number of military fortresses and bunkers, whose remains were preserved, were built on this location, and it is especially interesting that Italian soldiers built a cableway to deliver food and ammunition from the city.
Tekija 73A 
88105 Mostar
Bosna i Hercegovina
Tel: +387-61-175-762
E-mail: info@zipline.ba
Winter
Opening Time
During winter time ZIP LINE will work only on weekends from 10 am to 5 pm and only if the weather conditions are favorable.
For all who come out of Mostar, the announcement is desirable.