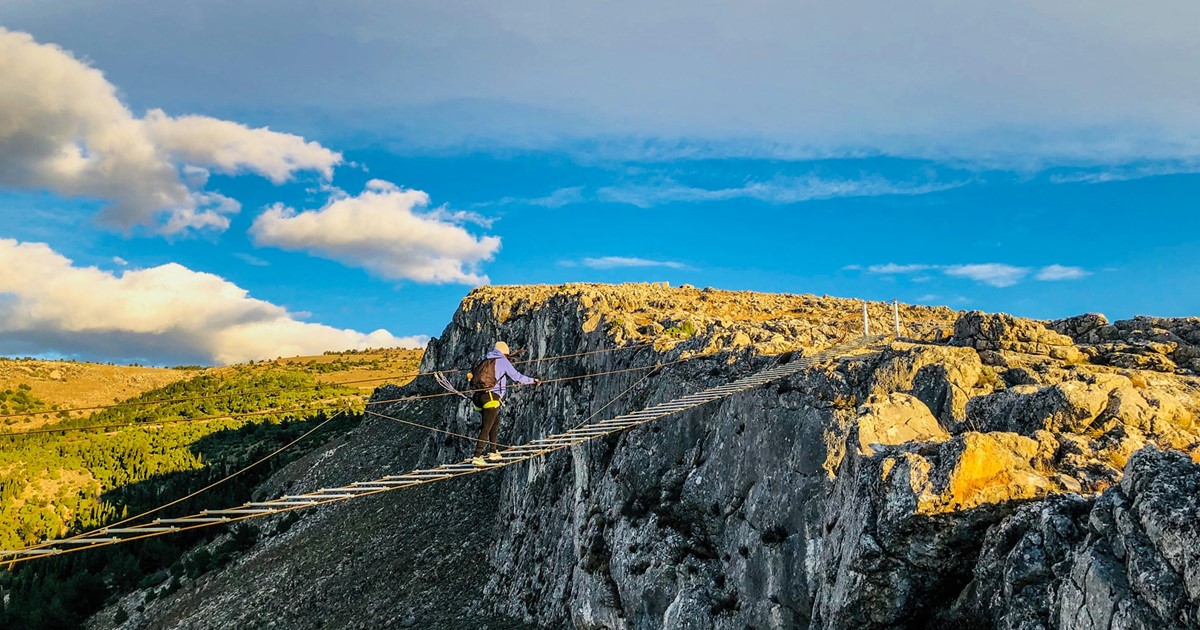 Fortica Park offers many hiking trails and certainly the most attractive is a tour of the Stolac hill, where there are several bunkers from World War II, as well as the remains of the cable car that delivered food and ammunition from the city. It is on this hill, on the site of the "devil's stairs", that there is a via ferrata, with two lines A (easy) and C (medium) dificulty, that takes you to the very edge of the hill, which offers a beautiful view of the old part of the city and the old bridge. In the mountain lodge you can get instructions or guide services as well as rent equipment for via ferrata.
Tekija 73A 
88105 Mostar
Bosna i Hercegovina
Tel: +387-61-175-762
E-mail: info@zipline.ba
Winter
Opening Time
During winter time ZIP LINE will work only on weekends from 10 am to 5 pm and only if the weather conditions are favorable.
For all who come out of Mostar, the announcement is desirable.