Park Fortica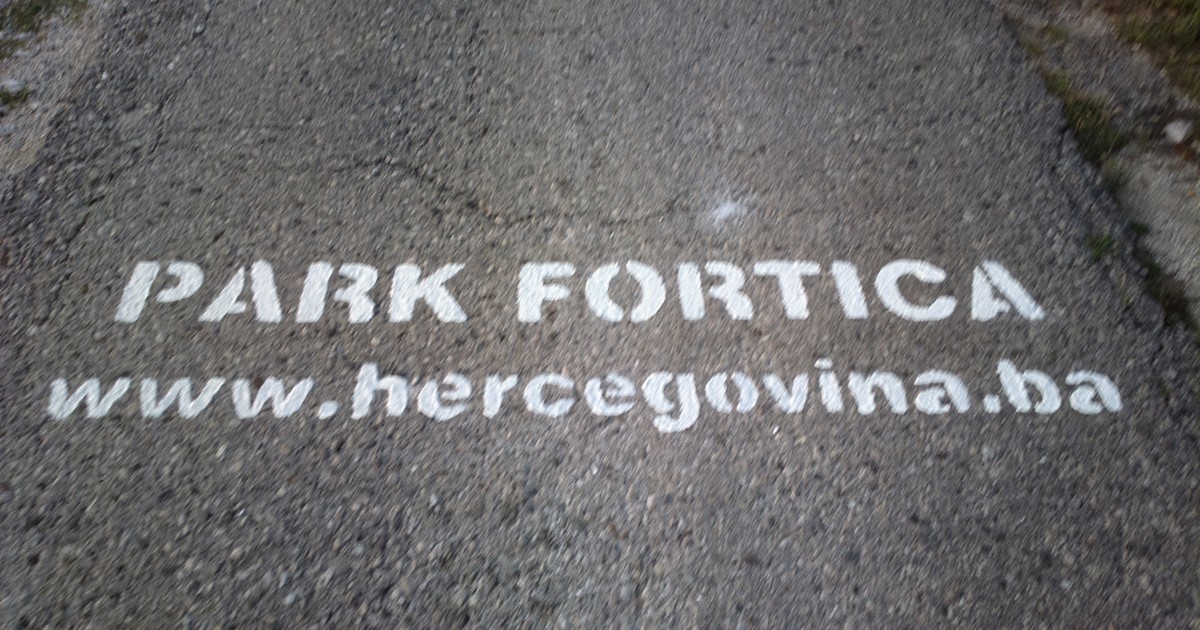 The initiative for the organization of the "FORTICA" SPORT-AVANTURISTIC PARK was launched at the beginning of 2016 when 8 benches were built with the support of the HNK tourist community.
In the wider area of Podveležje, vertical bicycle signalization was set up to mark mountain biking trails and maps with more than 200 km of trails throughout the entire Velez mountain area.
At the location of Fortice, a very attractive downhill bike path was also marked, where a competition was held in 2012, featuring competitors from Bosnia and Herzegovina and Croatia. Also in 2016 a XC race was held within the ŠKODA league in mountain biking.
In addition to the potential in mountain biking, the Fortice site also has a climbing rock with 13 routes leading to the bunker on the top of a hill called "Stolac".
In addition to the before mentioned sports activities, the Fortica site is also popular due to the beautiful view of the city of Mostar and the local mountains, and in this location there are also remains of military fortifications from World War I and World War II.
At the beginning of 2018 at Fortica was built a pillar with the state flag of BiH. The same year the longest ZIP LINE in Bosnia and Herzegovina was opened, which attracts a large number of visitors and is the main attraction of this park.
Tekija 73A 
88105 Mostar
Bosna i Hercegovina
Tel: +387-61-175-762
E-mail: info@zipline.ba
Winter
Opening Time
During winter time ZIP LINE will work only on weekends from 10 am to 5 pm and only if the weather conditions are favorable.
For all who come out of Mostar, the announcement is desirable.