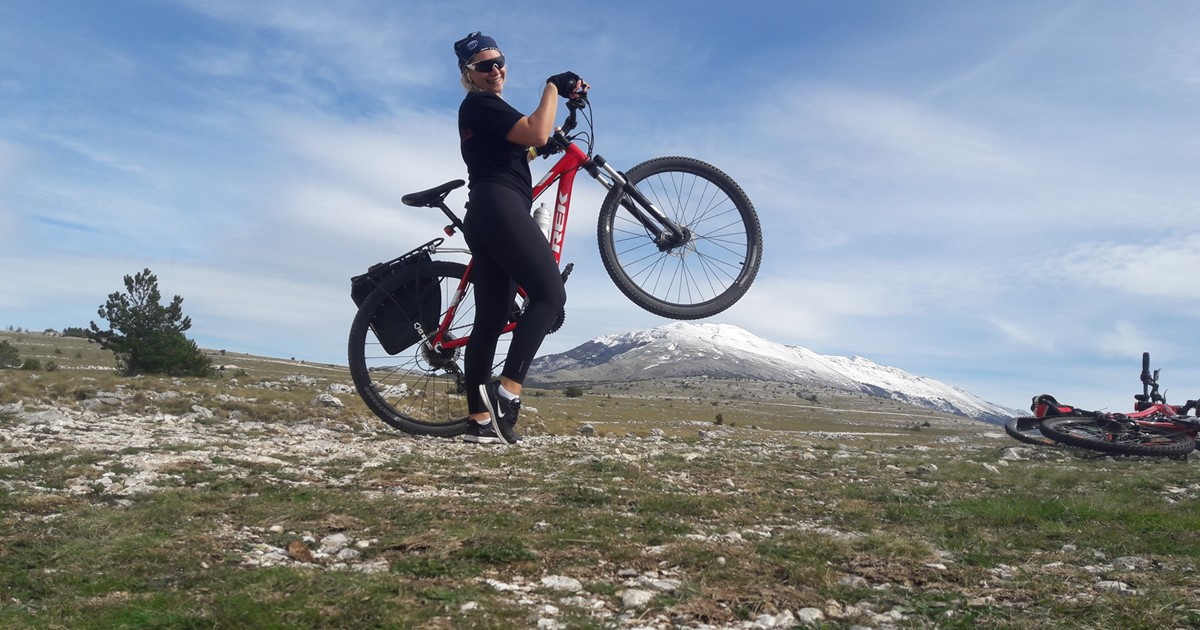 Na širem području Parka Fortica kao i planine Velež markirano je preko 200 km staza idealnih za brdski biciklizam koje možete obilaziti sami ili sa našim vodičima. U planinskom domu možete dobiti besplatan primjerak džepne karte sa svim ucrtanim stazama, a na raspolaganju su i bicikla za najam. Posebna ponuda je najam električnih bicikala. Na raspolaganju su različite staze od jednostavnih za početnike i djecu do ekstremnih za iskusne bicikliste željne avanture.
Kartu sa ucrtanim stazama možete preuzeti i na sljedećem linku:
http://hercegovina.ba/index.php/bs/publikacije?start=20
KMZ prikaz staza možete preuzeti na
Tekija 73A 
88105 Mostar
Bosna i Hercegovina
Tel: +387-61-175-762
E-mail: info@zipline.ba
Winter
Opening Time
During winter time ZIP LINE will work only on weekends from 10 am to 5 pm and only if the weather conditions are favorable.
For all who come out of Mostar, the announcement is desirable.